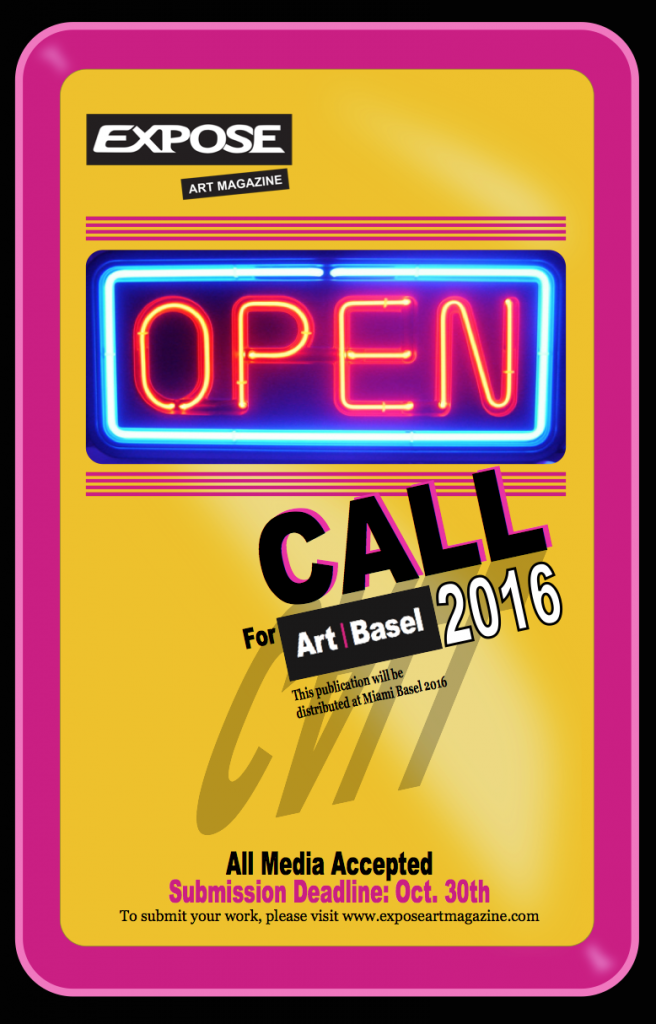 Note: For artwork that is accepted into the printed publication, there is a publication fee of $200 for one page and $350 for two pages. If your artwork is accepted, your initial $25 entry fee will be deducted from the publication fee. The publication fee does not apply to articles. This publication will be distributed at Miami Basel 2016.
To submit Articles:
Submit your work (in .DOC or .PDF format) using the online submission form at the bottom of this page.
There is no submission fee for articles.
To submit Artwork:
Select 3 examples of your work to submit.
The image files need to be saved in .JPG format. The longest dimension needs to be no smaller than 2000 px  (at 300 dpi).
Include your CV and Artist Statement as .DOC or .PDF files.
Print, sign, and scan the entry form below.
Submit your image files to: exposesubmissions@gmail.com with "In print Publication Submission" in the subject line.
Pay with the PayPal button below.
Entry Form:
December Entry Form (PDF)
Payment: